Bathroom Remodeling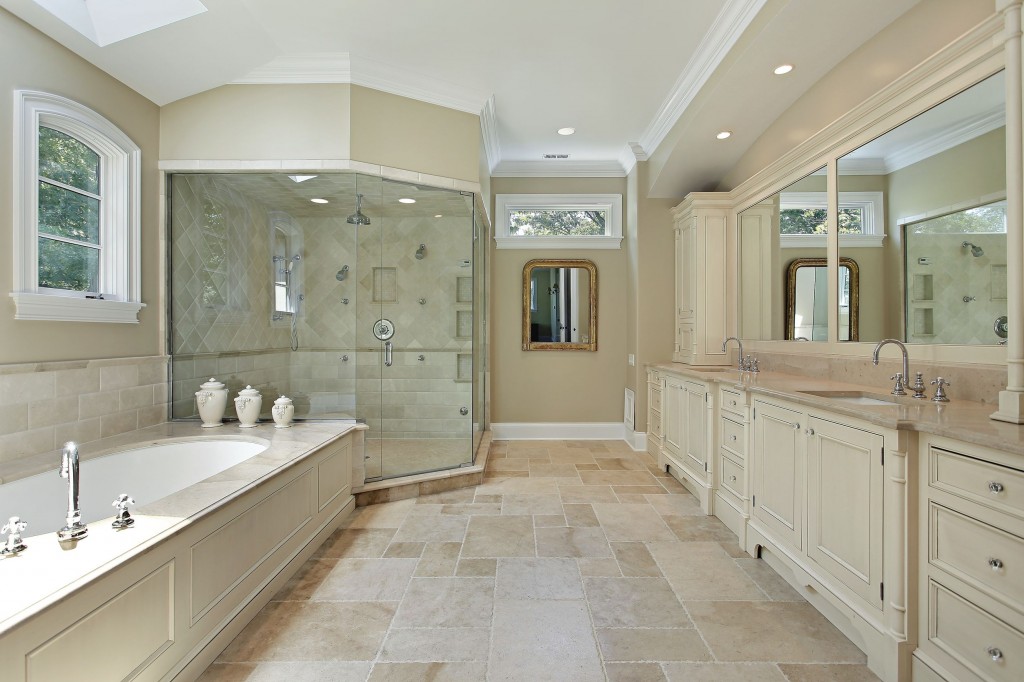 A well-designed bathroom can improve your daily routine and add exceptional value to your home. As the house's smallest room, a remodeled bathroom must be designed with the right balance of comfort, purpose and beauty. Maybe you are looking to create a luxurious master bath retreat that doubles as your own private spa, or maybe your bathroom needs updating for the safety and ease of your growing family.
Bathrooms are one of life's necessities, but that doesn't mean your bathroom can't also be a place of spa-like relaxation.
1 Stop Contractors can build and remodel any bathroom and turn it into a place of comfort and relaxation. Our team will take into account the space needed to build, as well as keeping costs to a minimum in order to make your bathroom remodeling affordable and efficient. We can install all the necessary bathroom amenities, including showers, sinks, toilets, cabinets, and even indoor jacuzzis. Whether your bathroom remodel is large or small, we can create an open and relaxing space to fit your lifestyle.
We are excited to learn about your bathroom remodeling project. If you'd like to get a free estimate on your bathroom remodeling project, please click the button below.