Room Addition & Custom Home Building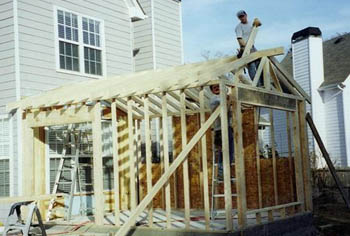 1 Stop Contractors has enough qualified team members to build your additions in backyards or new homes in a large empty lot.
A room addition is an excellent option for homeowners in San Diego area for many reasons. They are cost-effective because you can increase the square footage of your house and custom tailor the room addition to fit your home and your needs. Also, a room addition is an excellent option, because sometime home owners are attached to their current home or just don't love the idea to change their neighborhood. A room addition is a major undertaking and it's important that you plan ahead along with a qualified General Contractor like 1 Stop Contractors in order to be ready with the inconveniences that a room addition brings with it.
Did you spot an excellent land on which you'd like to build your dream custom home? Or, are you an investor who would like to partner with us to build new homes and sell them for a profit? We have the expertise in both design, permit, and workmanship to give you an estimate and build your new dream homes at a competitive pricing for you.
We are excited to learn about your custom construction projects. If you'd like to get a free estimate on your custom building project, please click the button below.